Unveiling The Real Unreal: Meow Wolf's Mind-Bending Art Immersion in Grapevine, Texas
In a world where reality and dreams merge into a surreal experience, Meow Wolf has taken the art world by storm with its innovative and interactive exhibitions. Founded in 2008 by a collective of Santa Fe artists, Meow Wolf has evolved from a small group of creatives to a global sensation, capturing the imagination of people of all ages and backgrounds. Their fourth permanent exhibition, The Real Unreal, opened on July 14th, 2023, at Grapevine Mills, just north of Dallas-Fort Worth International Airport.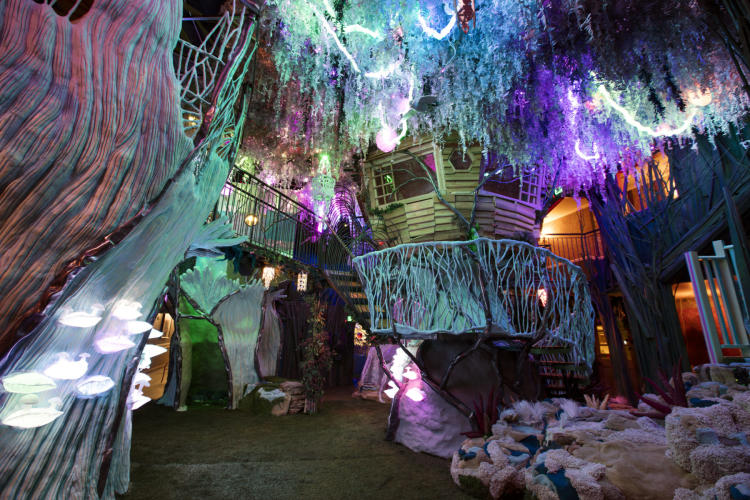 Meow Wolf's journey began with a shared passion for public art display and skill development among painters, architects, sculptors, performers, writers, and more. This collaborative approach gave birth to their distinctive style of immersive environments that are maximalist in nature and designed to provide audience-driven experiences. Their previous permanent locations include the House of Eternal Return in Santa Fe (2016), Omega Mart in Las Vegas (2021), and Convergence Station in Denver (2021), which have received widespread acclaim for their mind-bending and immersive art installations.
The Real Unreal
The Real Unreal is a testament to Meow Wolf's commitment to pushing the boundaries of interactive art experiences. Visitors are encouraged to touch and interact with everything, except for the Janitor's closets and fire emergency signs, which are, understandably, off-limits. The exhibition houses a thrilling storyline conceptualized by renowned sci-fi and fantasy author LaShawn Wanak. The narrative revolves around a mother, her son, and their chosen family, taking visitors on an extraordinary journey within the confines of a house that opens doors to a realm of limitless creativity.
One of the most remarkable aspects of The Real Unreal is the influence of local artists on the entire space. Meow Wolf is deeply committed to fostering a sense of community and social impact projects. This commitment is reflected in their intentional inclusion of local artists, who lend their creativity to the art installations, giving each exhibition a unique and authentic flavor.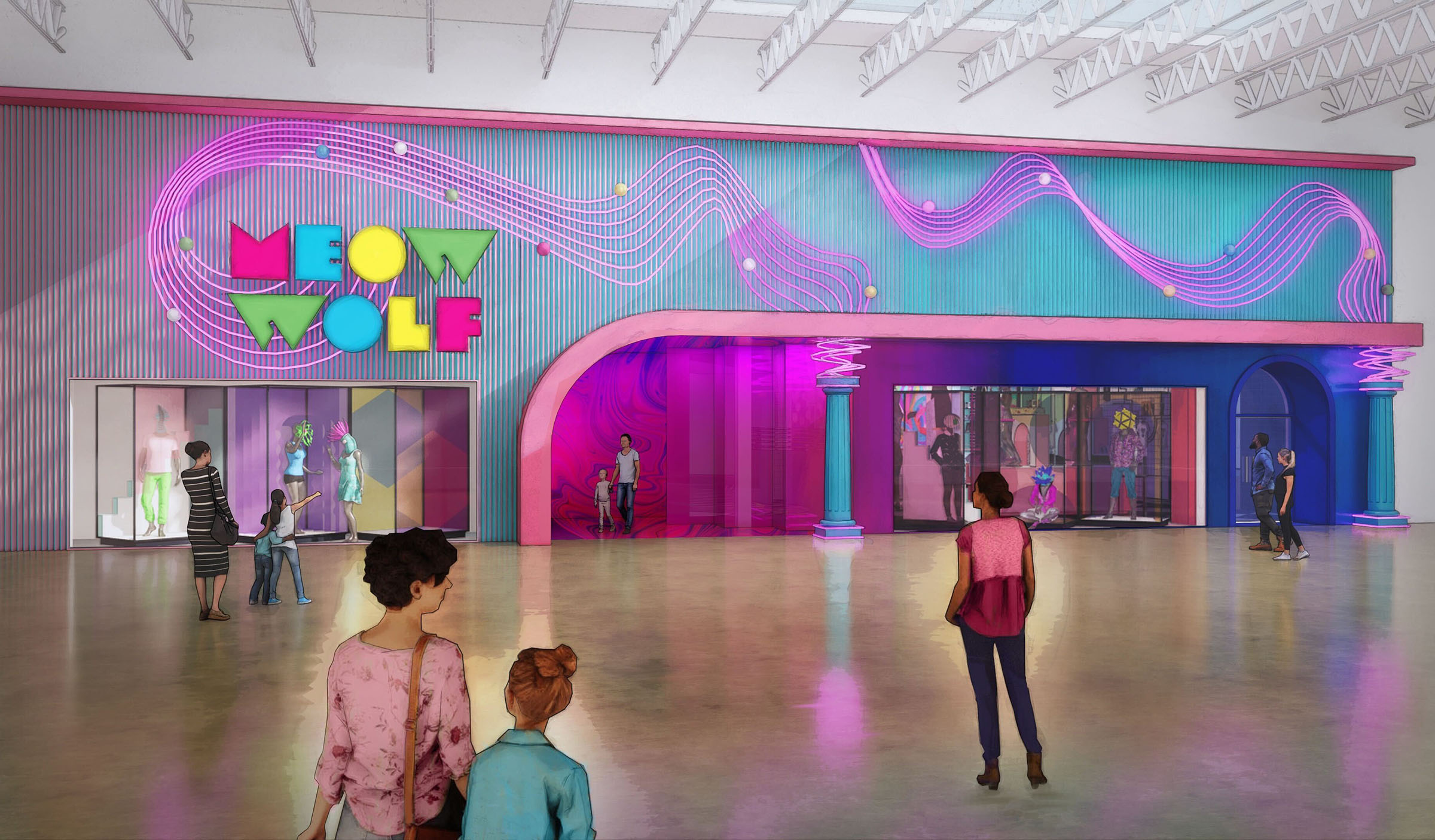 The art immersion experience at The Real Unreal is pure magic, with its mind-bending, and at times, psychedelic art. Visitors can explore various dimensions, reminiscent of 90s cartoons, through secret doors, crawl spaces, slides, and hidden clues. The possibilities are endless, and it's a place where you can be a kid again, letting your imagination run wild.
Social Media Heaven
For those seeking to capture the perfect shot for social media or influencing, The Real Unreal is a treasure trove of photo opportunities. With countless angles and awe-inspiring footage to capture, visitors can easily spend an hour capturing the perfect moments. But for true enthusiasts and adventure seekers, the exhibition demands at least three hours to fully immerse themselves in the storyline and discover all 22 Brain Beans, identifiable by pastel flowers with hashtags.
And let's not forget about the food and merchandise! The café options are simply out of this world, offering an array of delectable treats. For ice cream lovers, MELT ice cream and other local goodies are available to satisfy your cravings. And of course, Meow Wolf's merchandise is outstanding, specifically tailored for The Real Unreal location. You'll find an assortment of unique items from this exhibition, as well as souvenirs from their other locations.
Meow Wolf's expansion to Grapevine, Texas, brings with it not only a new dimension to the Meow Wolf story universe but also a solid connection to its roots. The exhibition incorporates elements that hark back to the original Meow Wolf in Santa Fe, creating a seamless cross-exhibition experience for devoted fans and newcomers alike.
As Emily Montoya, Meow Wolf Co-Founder, shared, "The house and the idea of 'eternal return' are powerful motifs that catalyzed Meow Wolf's transformation from a scrappy art collective into the growing company we are today." The Real Unreal embodies this transformation and stands as a testament to the power of creativity and imagination.
So, if you find yourself in Texas or planning a trip there, make sure to visit Meow Wolf and prepare to venture into The Real Unreal. Be ready to be astonished, amazed, and transported to a world where reality and dreams blend seamlessly, all thanks to the artistic genius of Meow Wolf. Get ready to unlock your imagination and embark on an adventure like no other.