How to Make a TikTok Recipe Video?
I have a love/hate relationship with TikTok. There, I said it. When I first started hearing about the app, it was around the summer of 2019. I refused to download it and even took part in rolling my eyes at my friends who participated. Eventually, I fell under the pressure and downloaded it after finals in December. This marked the very beginning of my unfortunate obsession with the app – maybe you can learn from my hours of trial and error and cook your own way into TikTok food stardom.
If you ask most people over the age of 14, they'll be somewhat ashamed for having the app. It's almost like some type of taboo thing– don't ask and don't tell. When I say annoying throughout this blog post, I mean it with love. Yes, I have a playlist dedicated to songs I've found on TikTok and yes, it's private to my followers on my music platform BUT the excessive amount of time I have wasted on the app is hard to overlook. My weekly screen time wrap-up is embarrassing.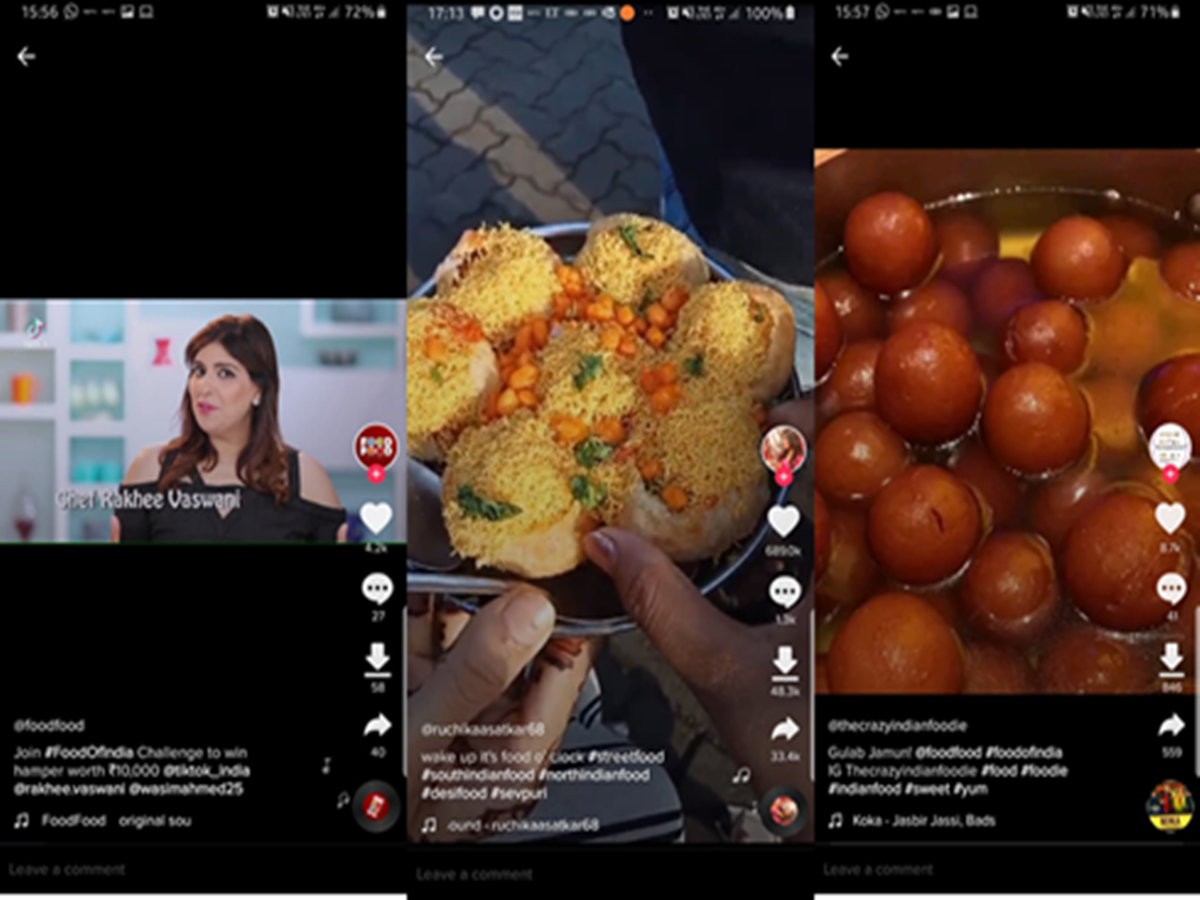 To understand TikTok, you need to know a little bit about its history. Two friends created music.ly, an app equally as annoying yet addictive. This app further evolved into TikTok, which has been around longer than you might think. At first, it was a lot of lip syncing and dancing but to be honest, not much has changed. It's hard to give the app one label because the platform is cohesive with so many activities: singing, dancing, cooking, networking, how to's, health, and beauty tips. If I could describe it in any other way, I would say it's somewhat of a digital magazine that holds all the topics imaginable.
Food TikTok
When I started making content for The Texas Tasty, I was immediately sucked into the cooking world of TikTok. Once you're in, you can't get out. I've always been the type of person that goes on Facebook and the search page of Instagram to watch cooking videos so this was right up my alley. Creating TikToks for this outlet has completely changed my daily routine but in the best way possible. My parents always ask me what I need from the grocery store because there's usually a pretty hefty list. We always have fun on the nights I make dinner with a new recipe, rating it after we have tried a few bites. My friends get an earful of everything I've made that week and sometimes I'll even bring them samples. It has honestly been a win for everyone involved.
The Creative Process
Making a TikTok is like making a mini movie. In order to even come up with an idea, you have to do a little bit of brainstorming. This usually looks like endless scrolling on the app to make sure I know what is recent and what is currently trending. I struggled for a little bit when it came to coming up with ideas but I realized that the TikToks I made where I genuinely wanted to try the food rather than just following what everyone else was doing, were doing much better than the repetitive trend videos. When managing a food TikTok account, it also helps to follow some of the big TikTok food stars – here's a list of some of my favorites.
Trends are important to take note of during the idea process. The music, edits, and filters you use can make a big difference in the quality of the video. I finally learned how to seamlessly do the snapping-of-your-finger transition and I don't think I'll ever stop using it. Another huge trend was the bling filter. It could make anything look dazzling and delicious. In terms of the cooking world trends, all that was in my head for a few weeks was the benefits of keeping pasta water for your dishes, how to make really tedious breakfast plates, and that I've been doing everything wrong in my kitchen up to this point. That's without even mentioning the vegan side of Tik Tok, which is a story for another day.
After I have an idea, I plan out what I'll need to make TikTok possible – much like scriptwriting and casting. As a young girl, I always loved going to the grocery store. But now, in the times of COVID-19, online ordering is the way to go. Yes, I geek out when a recipe calls for new spices and ingredients I've never used. It's a pure feeling and I know it sounds crazy, but take a look at the spice aisle when you get a chance.
Need a break? Check out some of our original recipes here.
The Filming
It's now time for filming which can be one of the more stressful steps of the process. Before I even think about pulling out my phone to record, I make sure my kitchen is clean. It's an aesthetic thing. I also really don't worry about things looking perfect. If people see you as a normal and relatable person, they're most likely to try what you're making. One thing I didn't realize before starting my journey with TikTok is how much time it takes to get good shots. I have to give it to the big TikTok stars. There is so much work behind the scenes that most people aren't aware of. The amount of times I've had to call a parent over while sauce is dripping off of a pan while the phone is in my other hand while also somehow holding a spatula is too often to count.
Filming can be tricky. One great thing I've learned in school is that you need to plan out your shots and angles BEFORE shooting. Yeah, it's just a TikTok but it matters. You don't want to post something that you aren't proud of and at the same time, people won't like it if it's hard to watch. Also, recording the videos through your phone's camera is so much easier than using the TikTok platform to initially film. You can always cut clips later on. This is a tip I wish I knew before I learned the hard way. Easy ways I try to make clips look more interesting is the slow zoom ins and outs from an ingredient or product, the snap transitions and panning shots.
After filming, I edit. Editing is my favorite part of this whole process. It's my chance to get creative and have fun with it. I always try to have all the measurements and ingredients on each clip, interchanging fonts and colors as I go. There's a group of food filters I always choose from and if I'm feeling feisty that day, I may add in a crazy little edit like a split screen, bling filter, or the trippy filter.
If you want to submit your own TikTok creations (or anything else), we are always looking for content creators to feature. Check out our submission page.
Posting Your TikTok Food Creation
The hardest part of the process is posting times and hashtags. These two factors can make or break the engagement of your video. The most common hashtag that you will see is "#fyp," which stands for 'For You Page'. This is the equivalent to the Twitter timeline or Instagram home page. Most people will see your content using this tag but overusing it can also be detrimental to your engagement. Your post could be buried by the billions of videos that are hashtagged with the same exact thing. In regards to captions, the shorter the better. No one really wants to read longer than a few words because they'll be focused on the visuals. Now, timing…that's still something I'm trying to master. The TikTok algorithm can be a pain and sometimes, the videos you spend the most time filming and editing will only be seen by a few hundred people at best.
Overall, I've found that it's so much easier to make content that you personally enjoy. One day I was just walking down the aisles of Walmart to get inspiration from new items on the shelves when my next TikTok appeared to me in the form of cereal boxes. At the end of the day, it's all about expressing yourself through whatever topics you choose on TikTok and having fun with it.
With that being said, follow us on TikTok @texastasty– you won't regret it. Check out other hot trends here and sign up for our newsletter to keep up with the latest Texas Tasty scoops here.