Layne's VS Canes Chicken Battle
Just like UT and A&M, Layne's and Canes have been fighting each other for the best comfort chicken and fries. Between Austin and College Station there's a lot of ground to cover but the dispute has been egging on for ages. Rumor has it that Layne's was the original Canes, so why has Layne's been left in the dirt? I was inspired by Kate Knauff's recent head to head comparison and decided to do my own The Layne's vs. Canes Chicken Battle.
Their Story
First let's do some fact checking before we get to judging.
Layne's came to be the first Texas-based chicken comfort food right in College Station, home of the Texas A&M Aggies, in 1994. On the other hand, Todd Graves opened the first Cane's in Baton Rouge, near LSU in 1996.
As Raising Cane's expanded to Austin, TX and other parts of central Texas running along I-35 from San Antonio to Waco. Layne's grounded themselves and marked College Station as their home and recently expanded to Frisco & Lewisville.
The distance between the last Cane's around Austin and first Layne's near C-Stat is a little under the two hour mark, the drive isn't uncommon to Austinites who have ties to College Station.
Chicken
Personally, I ADORE Cane's chicken because it's crisper and lives up to what they advertised "FRESH, NEVER EVER FROZEN® premium chicken." Layne's seems crisper but just a tad chewier.
Fries
Both restaurants serve original crinkle-cut fries with every meal purchased. I feel both restaurants understood the joy and bounce of crinkle-cut fries as it adds a small fun factor. Unfortunately, I have received some soggy fries from Cane's before, but Layne's came out hot and crispy every time. Therefore, Layne's does win this category.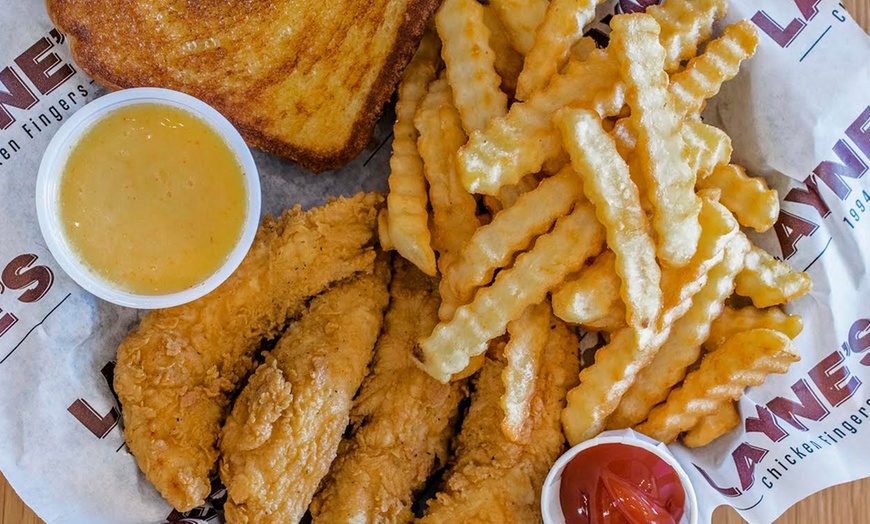 Bread
Just as fries are served for comfort, both restaurants serve Texas toast with their meals. Layne's serves a more traditional cut of toast as if it was just sliced bread toasted over. Emily Arosi, an ACC student, says Layne's is not as toasted as Cane's but softer and thicker. I disagree. In my opinion Cane's has the superior toast because of its toasty-ness.
If you want to submit your own restaurant reviews and creations (IG Reels/Tik Toks/Anything else), we are always looking for content creators to feature. Check out our submission page.
Sause
The winner takes it all with this category. Both places have their signature sauce that are very similar in taste. Layne's has an advantage when it comes to their audience as if you are not a fan of their signature sauce you may choose from any others such as honey mustard, barbecue and ranch. Cane's doesn't advertise any other sauces but their own. Although they do carry honey mustard. Cane's sauce doesn't require any substitutions and they take this category by a landslide.
Overall
If you're looking for a satisfactory comfort meal, both places are great. Having reviewed their criteria, I must give Cane's the crown and full bow for their crispy chicken fingers, superior toast and finger lickin' good sauce. I seem to not be the only one to believe this, as of recent Kendall Jenner herself uploaded an Instagram story claiming Cane's the best.
Check out some of our original vegan chicken nuggets recipe here.