The Travis Scott Meal at McDonald's
I get those goosebumps every time I… order the Travis Scott meal from McDonald's. All jokes aside, on September 8th, McDonald's added their newest featured item to the menu, the Travis Scott Quarter Ponder. The Travis Scott burger is a beef patty with two slices of American cheese, thick-cut applewood smoked bacon, lettuce, pickles, onions, mustard, and ketchup all on a quarter-pound sesame seed bun. It is a loaded travis scott burger that comes in at 630 calories.
It is no surprise that as soon as the travis scott burger was added to the menu it sold out at multiple locations. Travis Scott is currently one of the most popular rappers in the world. If you attach his name to a burger it is almost guaranteed that his fans will go, get it. Despite the ridicule that the burger received for being an average quarter pounder. The partnership between McDonald's and Travis Scott has still found success. Scott currently has 33.4 million followers on Instagram. His multiple posts promoting the new burger received over 10 million likes.
Instagram is not the only social media platform that the burger's popularity exploded on. Once TikTok heard about the new featured item the Travis Scott burger quickly became trending. McDonald's employees all over the country would hear costumer roll up to the drive-through and say, "you know what I am here for", followed by Scott's song Sicko Mode. Just like that, a McDonalds Travis Scott Meal would be added to the customer's order.
If you are a die-hard Travis Scott burger fan or a die-hard McDonalds French fry fan order the Travis Scott meal. This meal includes the Travis Scott Burger, medium fries with BBQ sauce, and a medium Sprite. This meal does not disappoint.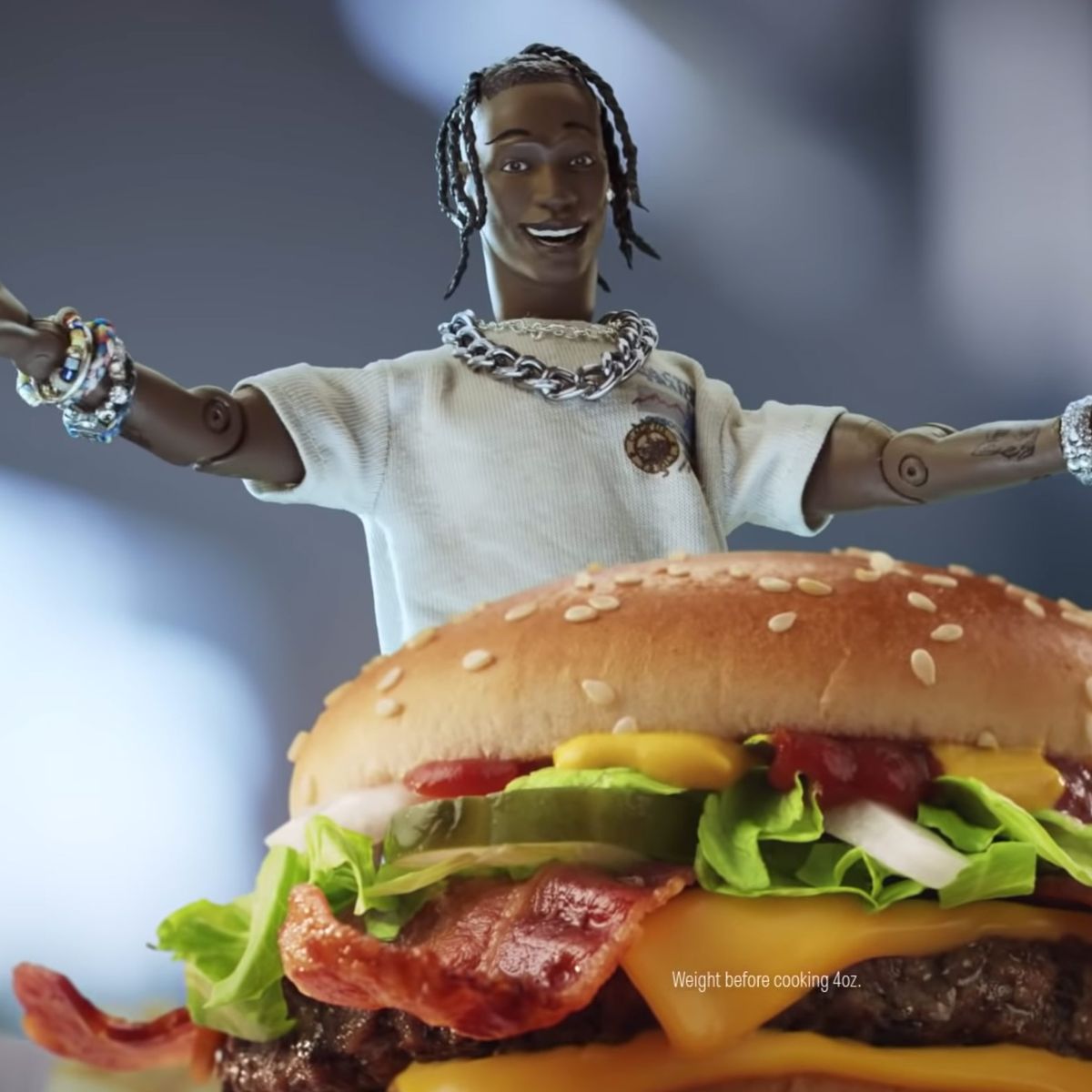 After personally trying the travis scott meal. I will honestly say I was impressed by how good it was. Yes, it is a basic quarter pounder with cheese but what more do you want from McDonald's? The burger is the perfect combination of classic McDonald's toppings. When I took my first bite into the burger, I could imagine Travis Scott enjoying the same combination of flavors. The pickles were the perfect addition to the meatiness of the patty and bacon. This was also my first experience of dipping my fries into BBQ sauce. Yet again, I was thoroughly surprised by how much I enjoyed it. Like Scott, my soft drink of choice is a sprite, so the meal was perfect for me. Not to mention it all comes in at only $6.00.
Just like McDonald's says this travis scott meal "honestly slaps". The excitement for the burger might be a little overdramatic but it doesn't defeat the fact that it is still a good burger. McDonald's marketing team was genius for making this partnership happen. It made the fast-food chain relevant again and brought thousands of young people to their front doors. At the end of the day, this partnership has done its job while producing a tasty, limited time, burger. Cactus Jack likes it and I do too.