Spider-Man: Across the Spider-Verse – A Preview
Spiderman: Across the Spiderverse is the second installation in the animated Spiderman series. Thanks to our friends at Fons PR, we got a preview of the highly anticipated movie.
As the title suggests, Miles Morales continues his adventures as Spider-Man but this time across the multiverse. The movie opens with a bit more back story into Gwen Stacy and her life as Spider-Woman in her universe. Both Miles and Gwen reminisce about their adventures together with the other Spideys and dream about ways to get back to each other. Eventually they are reunited and have to work with other Spideys from across the Spiderverse to defeat a new villain: the Spot.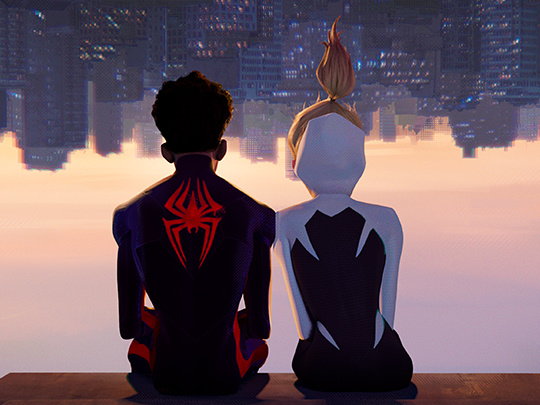 The movie dives into the complexities of family relationships and how everyone's family is different. There's emotion and drama as well as action-packed fight scenes and unexpected twists and, of course, too many Spideys to count (including references to Andrew Garfield and Tobey McGuire's time as Spiderman).
The first movie showcased vibrant animation from Sony Animation Pictures and this sequel is no disappointment. The animation feels like a comic book come to life with different animation styles for each universe we see. The use of color really makes this movie.
With a 95% Rotten Tomatoes critics' score and a 97% audience score, I would say others agree with me that this movie is a must-see. It keeps you hooked the whole time…all the way until the cliffhanger ending.