Houston Rodeo Food Guide
The Houston Livestock Show and Rodeo is back at NRG Park, and with it comes an exciting array of carnival foods to try. From classic favorites to new, adventurous options, the rodeo promises to be a food lover's paradise.
Here are some of the must-try places and foods at the rodeo:
Turkey Leg Hut
A rodeo staple, the Turkey Leg Hut offers jumbo turkey legs that are smoked, seasoned, and grilled to perfection. You can choose from a variety of flavors, including Cajun, lemon pepper, and garlic butter. In addition to the turkey legs, the Turkey Leg Hut also offers loaded fries, mac and cheese, and other sides.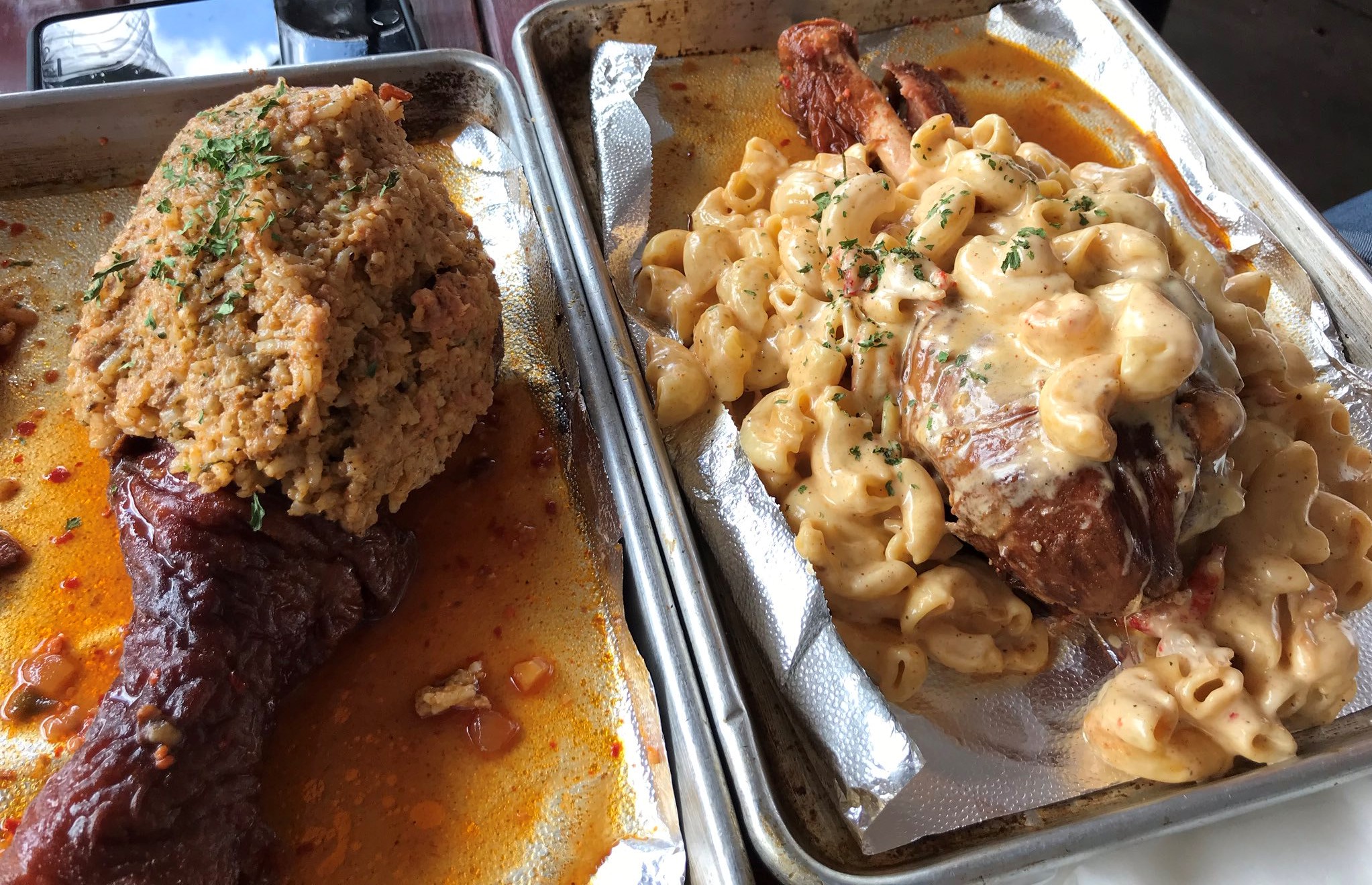 Sunday Brunch at The Champion Wine Garden
The Champion Wine Garden will host a themed brunch each Sunday morning during the Show. The brunch will be held from 10 a.m. – 12 p.m. with special entertainment and culinary brunch-style delights from different food trucks each week. Bubble Flights will only be offered during the weekly brunch. Visit the Champion Wine Garden for a half pour of 4 different sparkling wines from around the world – Italy, California, Tasmania and Champagne. Taste the nuances from the specific terroir of each unique area, then choose your favorite from the flight and stay for a bottle with your friends!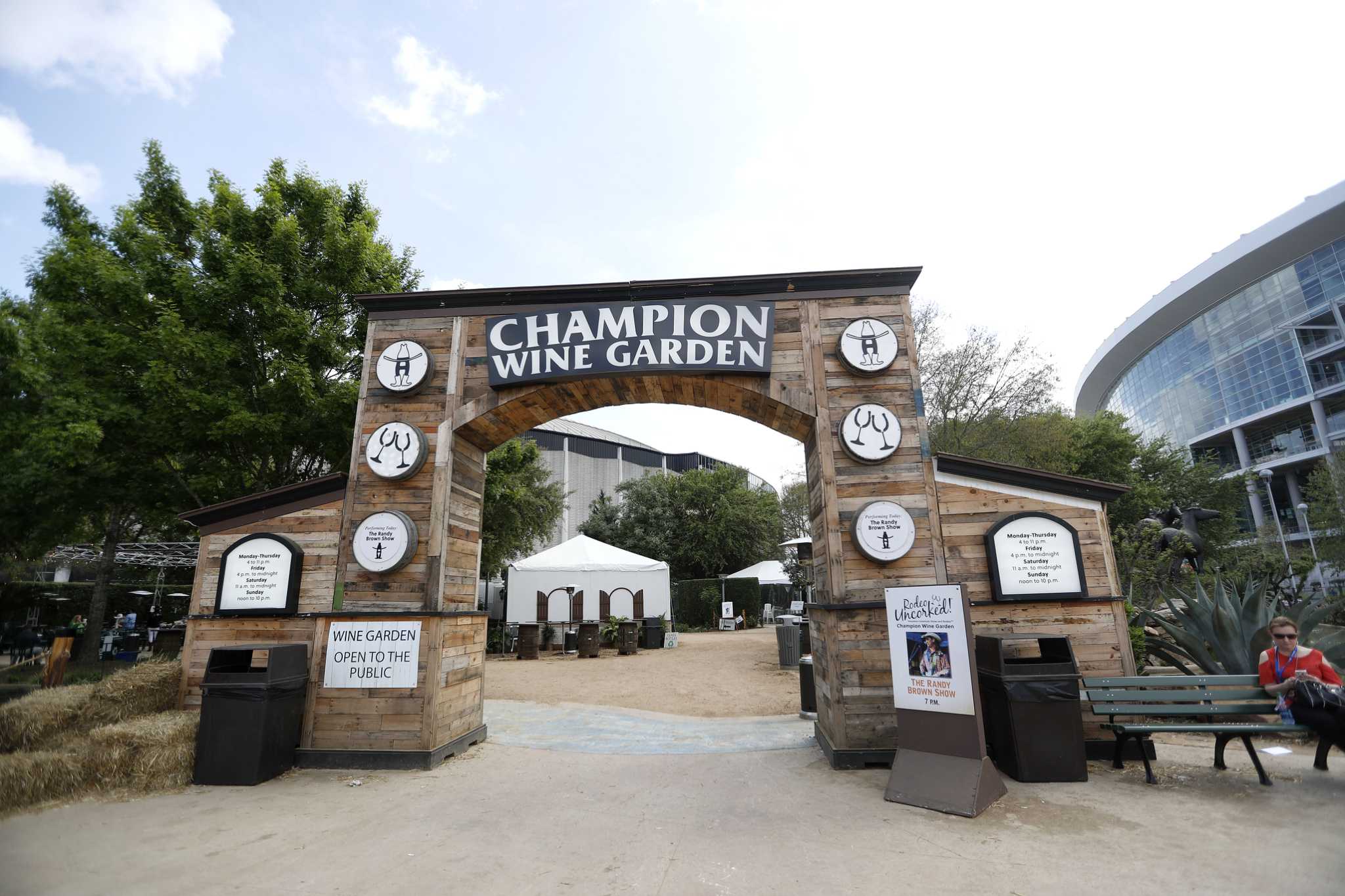 Fruity Pebbles Shrimp Fried Rice Bowl
Fruity Pebbles Shrimp Fried Rice Bowl: Delicious fried rice, with fruity pebbles shrimp, sausage and pineapple served hot and fresh in our delicious, hollowed pineapple. Available at Get Fried. 
Honolulu Hog Spud
Baked tater stuffed with pulled pork, teriyaki BBQ sauce, pineapple, and sesame seeds. Available at Spud Ranch BBQ. 
Rodeo Caramel Crack Sundae
Ice Cream sundae topped with chocolate dip, caramel corn and drizzled with caramel topped with chocolate cowboy hat. Available at Swirl Ice Cream. 
Trill Burgers
Bun B is not only bringing his Trill Burgers back to the Rodeo this year.  Trill Burgers are making a comeback at the Houston Livestock and Rodeo from Feb. 28 to March 19. The burger stand will be located at Booth RP130 in Rodeo Plaza, near the Champion Wine Garden and NRG Astrodome.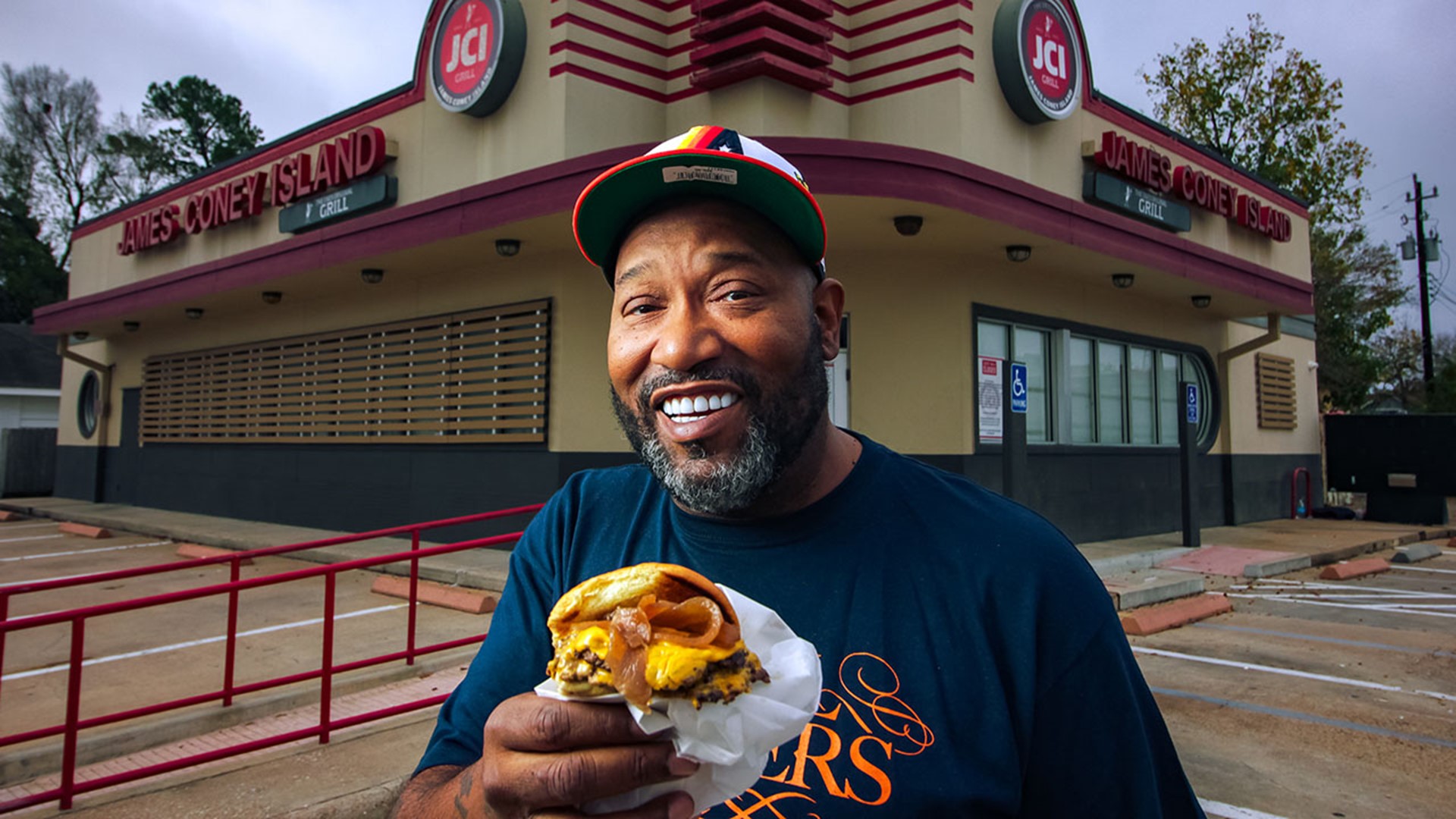 Hot Nashville Cheeto Chicken Sandwich or on a Stick
Nashville Hot sauce on extra crispy chicken with slaw on a toasted brioche bun. Nashville Hot chicken on a stick is smothered in cheese sauce and rolled in Hot Cheetos and topped with crisp pickles. Available at Biggy's II. 
Churro Sundae
Satisfy your sweet tooth with the churro sundae, a new treat at the rodeo this year. The sundae features two churros topped with vanilla ice cream, whipped cream, and your choice of toppings, including caramel sauce, chocolate chips, and sprinkles.
Funnel Cakes
No trip to the rodeo is complete without a funnel cake. This classic carnival treat is a must-try, with its crispy, fried dough and powdered sugar topping. You can also choose from a variety of toppings, including chocolate sauce, whipped cream, and fruit.
Loaded Tater Tots
For a savory snack, try the loaded tater tots, which are topped with smoked brisket, cheese, and your choice of toppings, such as jalapeños, onions, and barbecue sauce.
Cotton Candy Ice Cream Sandwich
If you're looking for a unique and Instagram-worthy dessert, try the cotton candy ice cream sandwich. This sweet treat features two cotton candy disks filled with vanilla ice cream and sprinkles.
Fried Oreos
Another classic carnival treat, fried Oreos are a must-try at the rodeo. These cookies are dipped in batter and deep-fried to create a crispy, golden exterior with a warm and gooey center.
Fried Chicken and Waffles
For a savory and sweet combination, try the fried chicken and waffles. This dish features crispy fried chicken served on top of a fluffy waffle, drizzled with syrup and butter.
Biggy's Meat Market
Biggy's Meat Market offers a variety of smoked meats, including brisket, pulled pork, and sausage. Their "Texas Twinkie" is also a fan favorite, which is a jalapeño stuffed with brisket and cream cheese, wrapped in bacon and smoked to perfection.
The Swain's Pizza On A Stick
For a fun twist on pizza, try the Swain's Pizza on a Stick. This pizza is skewered and deep-fried, creating a crispy exterior with gooey cheese and pepperoni inside.
Chocolate-Covered Strawberries
For a sweet and refreshing treat, try the chocolate-covered strawberries. These juicy berries are dipped in chocolate and served on a stick, making them easy to eat while strolling through the carnival.
With so many delicious options to choose from, the Houston Livestock Show and Rodeo is the perfect place for foodies to indulge. From classic carnival foods to unique and adventurous treats, there's something for everyone to enjoy. So grab your appetite and head to the rodeo for a day of food, fun, and festivities.