SXSW 2023 – Where to Stay and Eat
SXSW 2023 is just days away and we are sharing some of our favorite places to eat, sleep, play, and make epic memories. See y'all out there!
Eat
Oseyo
Location: 1628 E Cesar Chavez St, Austin, TX 78702
Meaning "welcome to my home" in Korean, opened in 2019 showcasing dishes that draw from Miller's Korean American background and dishes she grew up eating. In 2023, a year predicted to be of hope, the restaurant plans to start anew with a redesigned patio and Oso Room.
Vixen's Wedding
Location: 1813 E 6th St, Austin, TX 78702 at base of ARRIVE Austin hotel
Chef Todd Duplechan (owner/operator of Lenoir Restaurant) new Goan and Portuguese-inspired restaurant serving intensely flavorful family style eats. After circumnavigating the globe to fully immerse in Goa's culinary tradition, Chef Duplechan has taken Goan tradition and reimagined it with Texas ingredients.
Zanzibar
Location- 304 E Cesar Chavez St Unit 700, Austin, TX 78701 (rooftop of Austin Marriott Downtown)
Seven stories up and a world away. Zanzibar, is a lush tropical rooftop terrace and pool oasis with stunning views of downtown. It quickly became a popular spot among Austin locals and travelers alike, known as a socially distant outdoor rooftop where guests can escape the everyday with modern tiki cocktails. It features its own street-level elevator access on San Jacinto Boulevard to transport you seven stories up and a world away. SXSW goers will want to make sure to add Zanzibar's "Tiki & Chill" happy hour to their itinerary which takes place Monday-Wednesday from 4-6 pm.
Little Ola's Biscuits
Location: 14735 Bratton Ln # 310, Austin, TX 78728
Located in North Austin, Little Ola's Biscuits is a neighborhood shop serving up made from scratch biscuits, rolls, pies and pastries. Their menu features a Pimento Cheese Biscuit, a Baby Elvis Biscuit with Banana compote and honey peanut butter on a tot-sized biscuit, build your own biscuits with over 10 options and a biscuit cinnamon roll to name a few.
TenTen
Location: 501 W 6th Street, Austin, TX 78701
Downtown Austin's modern Japanese restaurant, TenTen just recently launched a NEW lunch menu featuring some of TenTen's classic appetizers, Donburis, Kushiyaki, Robata dishes, handrolls and more! Lunch will now be available every Friday from 11am – 2pm.
Don't forget about dinner! TenTen's menu highlights craveable, shareable dishes, from the freshest sashimi and sushi to flavor-forward robata, Japanese-style grilled meats and vegetables. The bar offers a full sake selection, cocktails inspired by Japanese flavors and a curated wine and beer list.
Devil May Care
Location: 500 West Sixth Street, Austin, Texas 78701
At the corner West 6th and San Antonio, an underground lounge awaits: with late-night libations and entertainment, Devil May Care offers a seductive experience unlike all the rest! From Wednesday to Sunday, Devil May Care offers robust Mediterranean-inspired menus, fine wines and craft cocktails. Prepare to heighten your senses as you descend into the lounge.
During the first SXSW weekend on Saturday, March 11th, guests can turn it up with Loco Dice when he takes over the underground lounge. For ticket information, visit the Devil May Care website here.
The Well
Location: 440 W 2nd Street, Austin, TX 78701
The Well blends top-tier nutrition, local and sustainable farming, and authentic flavors for a breakthrough culinary experience that redefines healthy food in Downtown Austin. The Well brings healthy, plant-forward and flavor-focused breakfast, brunch, lunch, snack and dinner offerings to Austin residents. The Well is available for patio and dining room dine-in, pickup and delivery.
The Well emphasizes the importance of low sugar, healthy fats, and clean oils. They only use the highest quality proteins and ingredients, and ensure any produce listed on the "Dirty Dozen" is organically sourced.
Stay
Hotel Viata and Spa
Location: 320 S Capital of Texas Hwy, West Lake Hills, TX 78746
Understated and intimate. Gracious and memorable. Hotel Viata is not your typical hotel in Austin, TX. From the food-driven experiences around the hotel to the stunning pool and patio or elegant guest accommodations, you can expect a sweet retreat into your inner Austin side, created in a way that will transport you to an enchanting holiday overseas.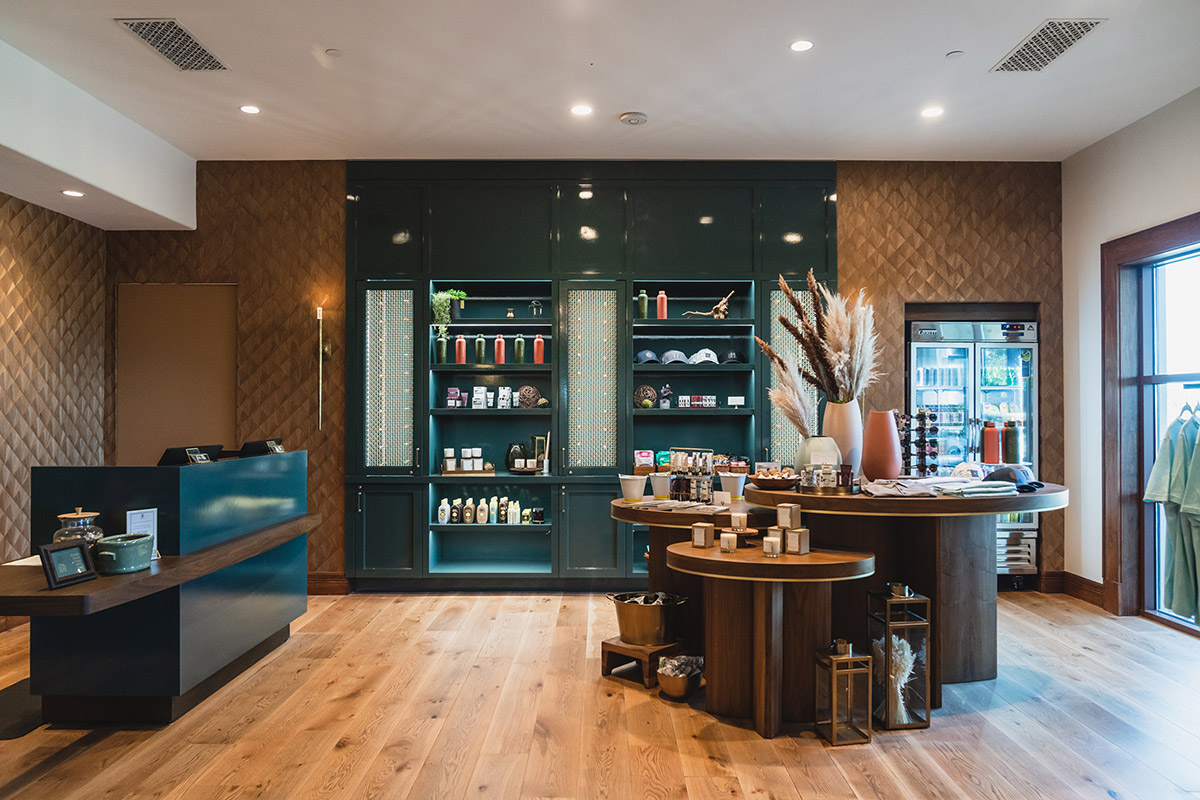 Austin Marriott Downtown
Location: 304 E Cesar Chavez St, Austin, TX 78701
Austin Marriott Downtown features 31-stories with 613 guest rooms and 25 luxurious suites, in addition to 60,000-square-feet of meeting space. Austin Marriott Downtown also features four F&B concepts, including the rooftop terrace Zanzibar, the signature restaurant Corinne, two-story cocktail bar The Lobbyist, and modern urban grocer Loaf + Vine.
The new Austin Marriott Downtown is steps away from the most popular downtown tourist attractions, bars, and restaurants. The hotel's design is inspired by its home city, with limestone and Texas Cedar native to central Texas used throughout the hotel. Guest rooms start on level seven to maximize views of Lady Bird Lake, the University of Texas campus, the city skyline, and in the distance, Texas Hill Country. The reimagined rooms offer a spacious and elevated look complete with tailored solutions that are as inventive as its guests and features deluxe walk-in showers and spa-like lighting complete the relaxed experience throughout the room. Guests will feel a sense of place the moment they walk in the door, whether they're in town for a staycation, weekend getaway, business trip, meeting or convention.
JW Marriott Austin
Location: 110 E 2nd St, Austin, TX 78701
Located in the heart of downtown Austin, the JW Marriott Austin offers luxury comfort and sophisticated amenities. The urban resort features an on-site spa, room service, seven bars, four restaurants, Starbucks® and the largest guest rooms in the city with floor-to-ceiling windows. Home of the new downtown concept, Dean's Italian Steakhouse is the perfect mix of classic steakhouse and Italian favorites. Grab a bite at the ever-popular Burger Bar, a food truck concept without the wheels, or lounge on the rooftop at Edge Rooftop + Bar, with cocktails and picturesque views of the Texas State Capitol and Lady Bird Lake.
Westin Hotel
Location: 310 E 5th St., Austin, TX 78701
Get swept up in the excitement of 6th Street at The Westin Austin Downtown. Lined with blues clubs, country bars and food trucks, 6th Street is why Austin became the Live Music Capital of the World. Ask our staff for recommendations or explore this historic street on your own. Zilker Metropolitan Park, home to Lady Bird Lake and Barton Springs Pool, is only a short drive from our hotel. Meet with friends in our vibrant lobby before dinner at Stella San Jac, our signature restaurant, offering outdoor seating and an open kitchen. After hours, visit our rooftop lounge, Azul, for a refreshing cocktail by the fire pits. Enjoy swimming as you overlook the glittering skyline.
Aloft Hotel
Location: 109 E 7th St, Austin, TX 78701
Experience Texas' capital city like never before at Aloft Austin Downtown. Tucked within the popular 6th Street Entertainment District, our hotel places you just steps away from the area's best shopping, dining, and entertainment. The University of Texas at Austin is nearby, as is Zilker Metropolitan Park and Lady Bird Lake. Aloft Austin is home to three on-site dining options. Grab a coffee and fresh-baked pastry at Coffeehouse at Caroline, or drop in for dinner at Caroline, our locally-loved restaurant. Head Upstairs (at Caroline) for drinks, games, and more! Plan your next meeting at Aloft Austin, our hotel shares meeting space with Element Austin Downtown and has everything you need to get busy. After a long day enjoy our contemporary guest rooms that boast breathtaking views of downtown Austin.
Otis Hotel
Location: 1901 San Antonio Street, Austin, Texas, USA, 78705
As the first Autograph Collection Hotel in Austin, The Otis Hotel is the educated choice in the bustling Campus District just one block from the University of Texas. The Otis believes that life should be an adventure in elevated living by offering easygoing luxury. Boutique guest rooms feature nods to Austin's history as The Live Music Capital of the World as well as the neighboring university with in-room vinyl record players and more vintage schoolroom touches.
AC Hotel Downtown
Location:1901 San Antonio Street, Austin, Texas, USA, 78705
Explore ATX like a local at the first AC Hotel in Austin. Located in the University of Texas Campus District near the State Capitol, Dell Medical Center and Medical Center Austin. Offering contemporary design with meaningfully selected décor, AC Hotel Austin has a vibe that's sophisticated, yet decidedly uncomplicated. Elevated dining experiences including an upscale neighborhood eatery and a rooftop lounge with incredible views of the Austin skyline.
Moxy Hotel/Moxy University
Location: 2552 Guadalupe St., Austin, TX 78705
Moxy Austin-University has the heart of a boutique hotel and an attitude that doesn't always follow the rules. Meet a new BFF at the bar, #PlayOn in the outdoor Backyard with swings and an Instagrammable ATX mural, and rediscover what makes you happy. Be boisterous, be daring, and be YOU. After all, we don't take ourselves too seriously, nor should you. At check-in, we hand you a complimentary cocktail and a key card in the other. For your four-legged friends, we have special treats to make them feel right at home. When it comes to going out on the town, our team knows all the coolest spots, so you don't get FOMO. Taco Tuesday? We don't know her. We do tacos all day, every day! Whether you need a hangover cure or breakfast, our 24/7 taco counter, Zombie Taco, has your back.
Eat and Stay With Some Quiet
We've all been there, sometime you need to grab a drink or a meal in the not-so-crazy part of town during SXSW. And that's okay because that's where the some of the best conversations happen, relationships are built, and rest is had.
Mandola's
Italian comfort food, happy hours, multiple locations in Austin
Whether it be lunch or dinner, Mandola's offers Austin's only casual authentic Italian comfort food in a warm and friendly atmosphere. With multiple locations in and around Austin, all day daily features Monday-Sunday, and happy hour Monday-Friday, 3pm-6pm Mandola's is the place to be.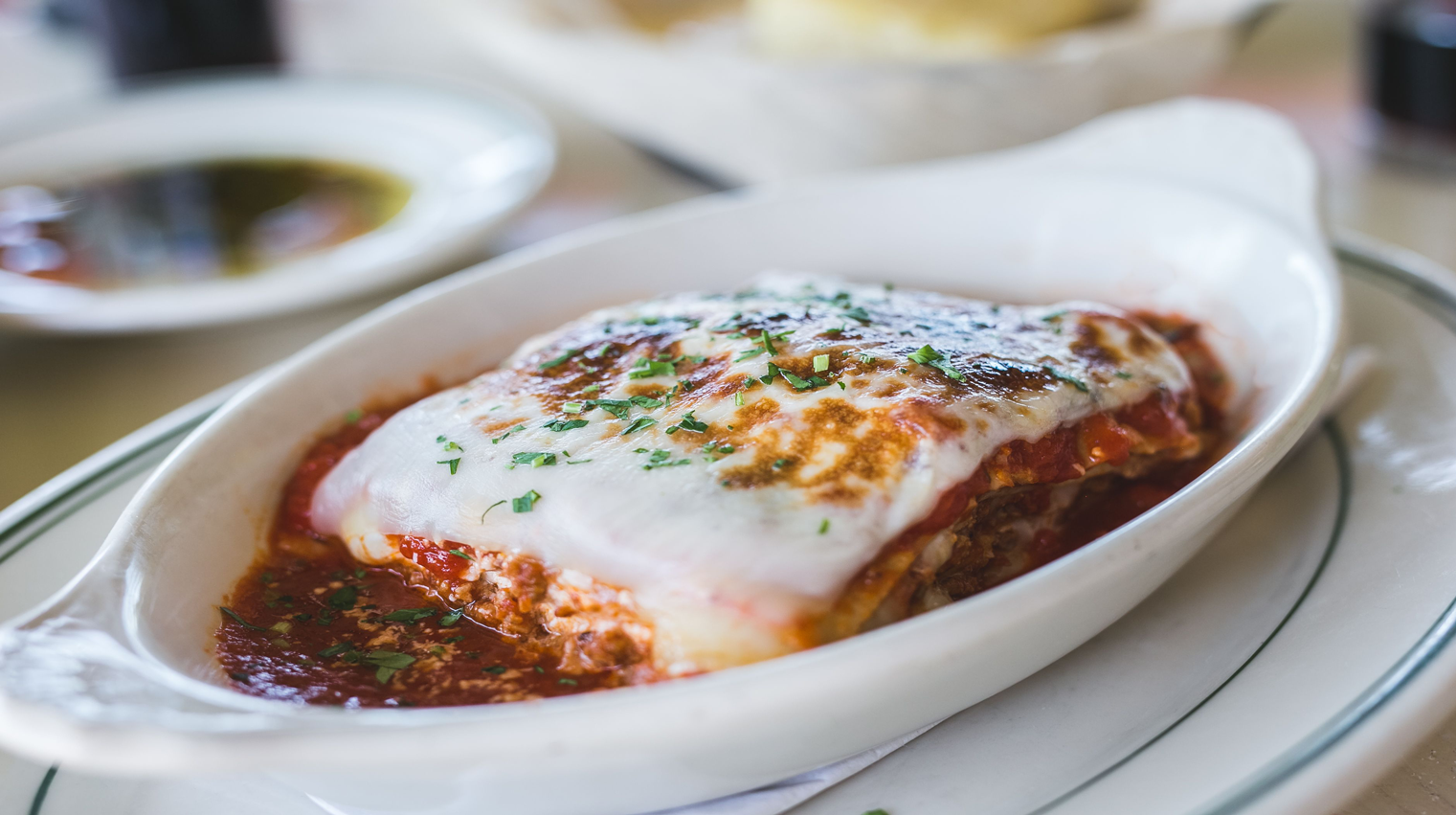 Trattoria Lisina
Italian food in Hill Country
Trattoria Lisina, Damian and Trina Mandola's upscale Tuscan Italian restaurant and event venue is located on the grounds of The Mandola Estate & Vineyard in Driftwood, Texas. From the use of the finest ingredients including fresh local produce arriving daily and seafood specialities, a seasonal menu of Italian classics are curated to make you feel like you have been transported to the Tuscan countryside.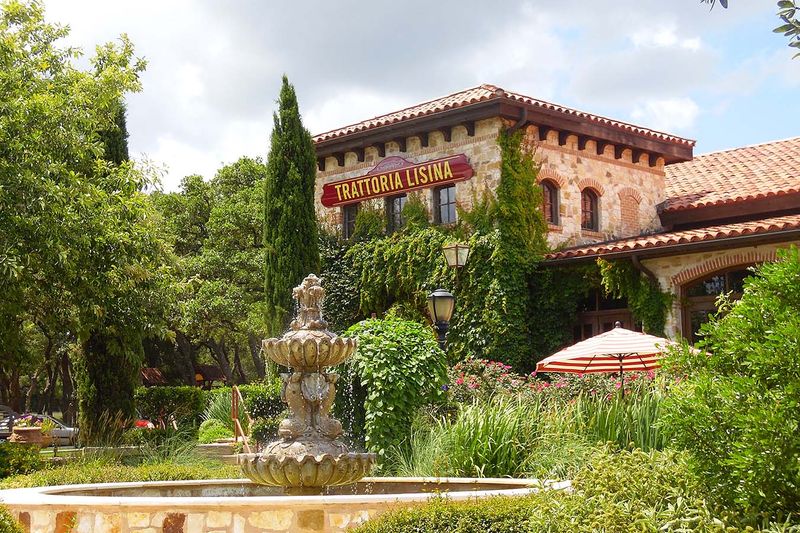 AT&T Hotel and Conference Center
UT Austin campus
Located in the heart of Austin on the University of Texas campus, AT&T Hotel and Conference Center is the ideal location for meetings, conferences, special occasions, and a place to relax and unwind, as it meets every need with world-class attention to detail. The property offers over 85,000 square feet of event space, 297 guest rooms and unparalleled technology. In addition, the property has four exceptional on-site dining options that offer something for every palate, including The Carillon with a 3 for $45 special. Whether dining, meeting, exploring or relaxing in Austin, the AT&T Hotel and Conference Center is the ideal location to do so with Texas spirit and happens to be just far enough from the mayhem of SXSW.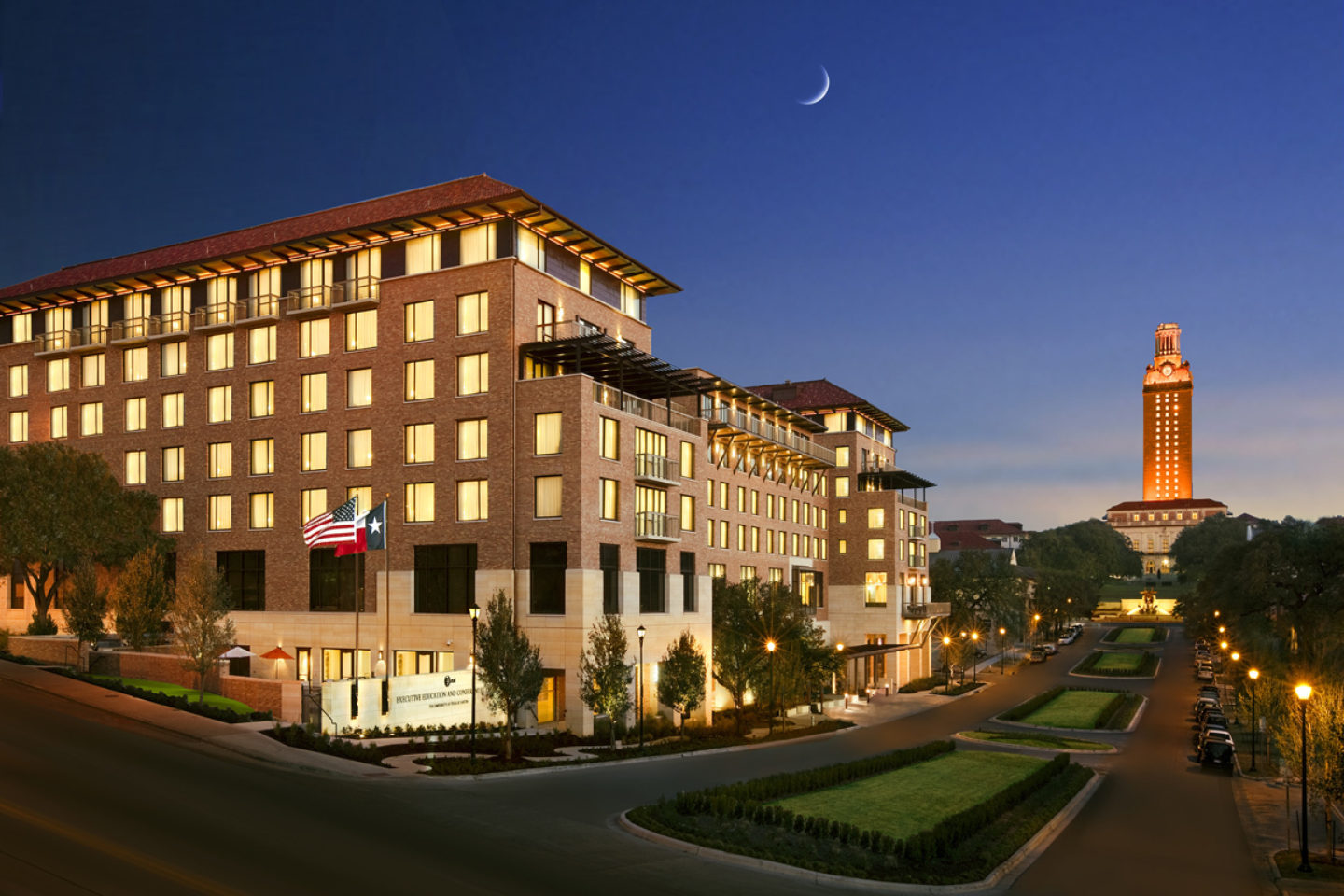 Meanwhile Brewing Co.
Live music, award-winning beer, food
Meanwhile Brewing Co. sits on about 4 acres of oak tree-shaded land in South Austin, just 10 minutes from the airport. With 5 highly acclaimed food trucks, a coffee bar, taproom and brewhouse, cedar playscape for kiddos, soccer fields, and a full-scale concert stage, Meanwhile is the place to pause time, catch a breath, and get a drink.
Ze Crepes
Breakfast, cocktails, coffee
Ze Crepes located on Congress Ave in the historic Scarbrough building of Downtown Austin offers the perfect morning pick me up from fresh beverages and handmade sweet and savory dishes by Chef Marco Hernandez of Mexico City, Monday – Friday 11AM – 3PM, Saturday & Sunday 9AM-3PM. Although in the midst of Downtown, Ze Crepes is the place to grab a quick bite to fuel for the day ahead (especially if you're attending SXSW).